From Dilapidation to Re-opening 1992 to 2006
Renovation towards Re-opening
The smart new terrace needed planting, and the rest of the grounds still looked rough and unfinished. This situation was changed by some brilliant Prince's Trust volunteers who transformed a chaotic building site into the start of gardens. Their help was especially appreciated as funds were badly needed for the building itself.
The Hall itself was being used for parties, training sessions, a Heritage Open Day, meetings, fundraising events and an Awards Ceremony for the Prince's Trust volunteers. There was also an exhibition of Billy Holt's large paintings which, together with events in the park, encouraged people to drop in and discover what was going on.
Renovation Work Stage 2: 2002 to 2006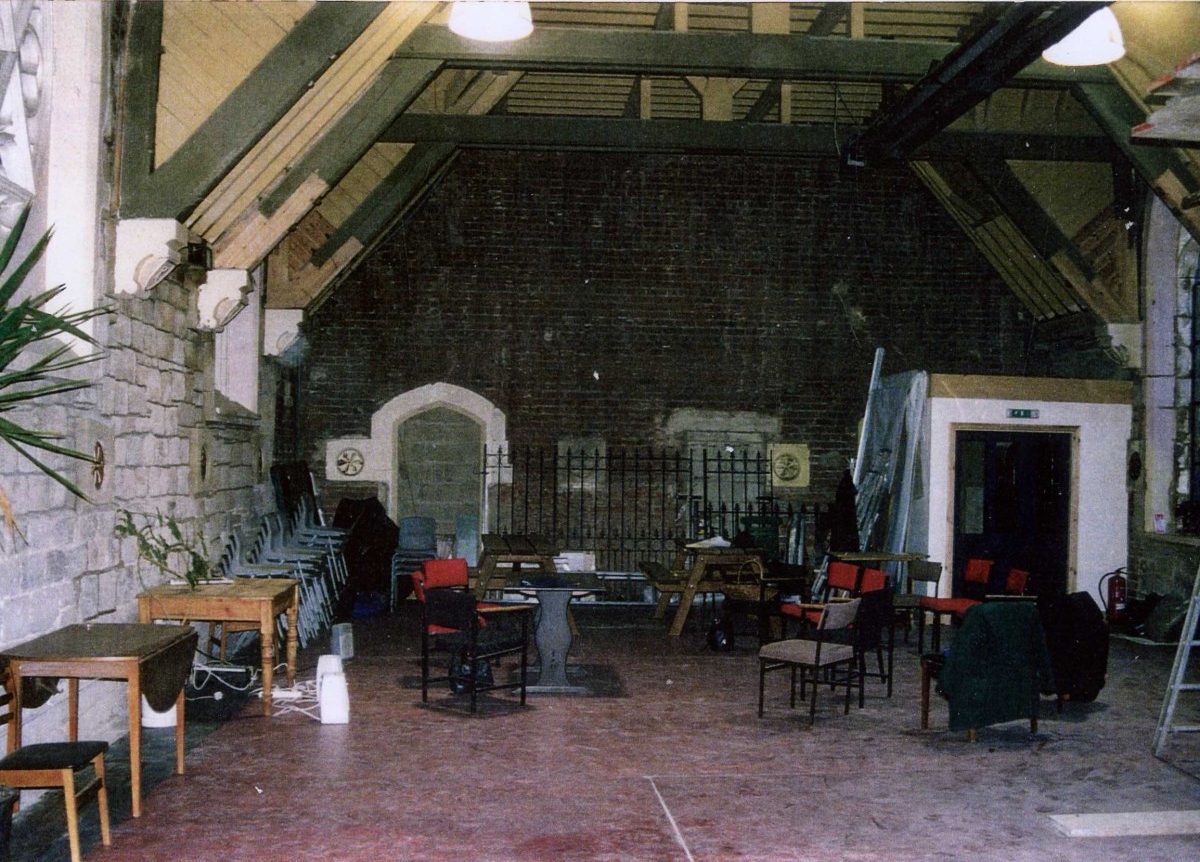 Fundraising had never really stopped. It was still needed in order to install new toilets, a new floor surface, a small office and to complete interior repainting.
After an anxious – and frequently fraught – wait, Heritage Lottery awarded £50,000 in 2004 which meant Stage 2 proper could start, with work initially to renew all outside downspouts and rainwater hoppers.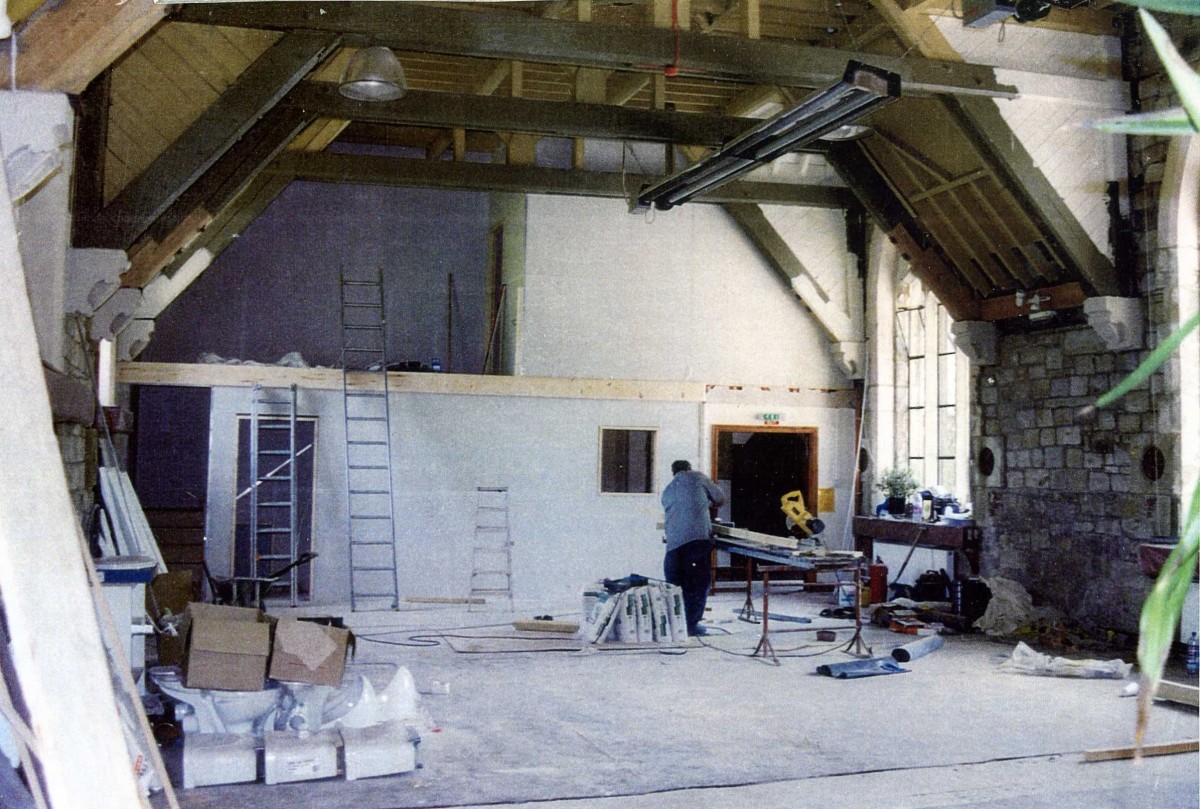 During 2004 – 2005 the walls were installed to create the Office, the Ladies Toilets and the new staircase.
New paintwork dramatically changed a dingy school hall into a much more spacious, bright and clean room. Replacing the flooring also helped to transform the room