Lawrence Greenwood
(1915 to 1998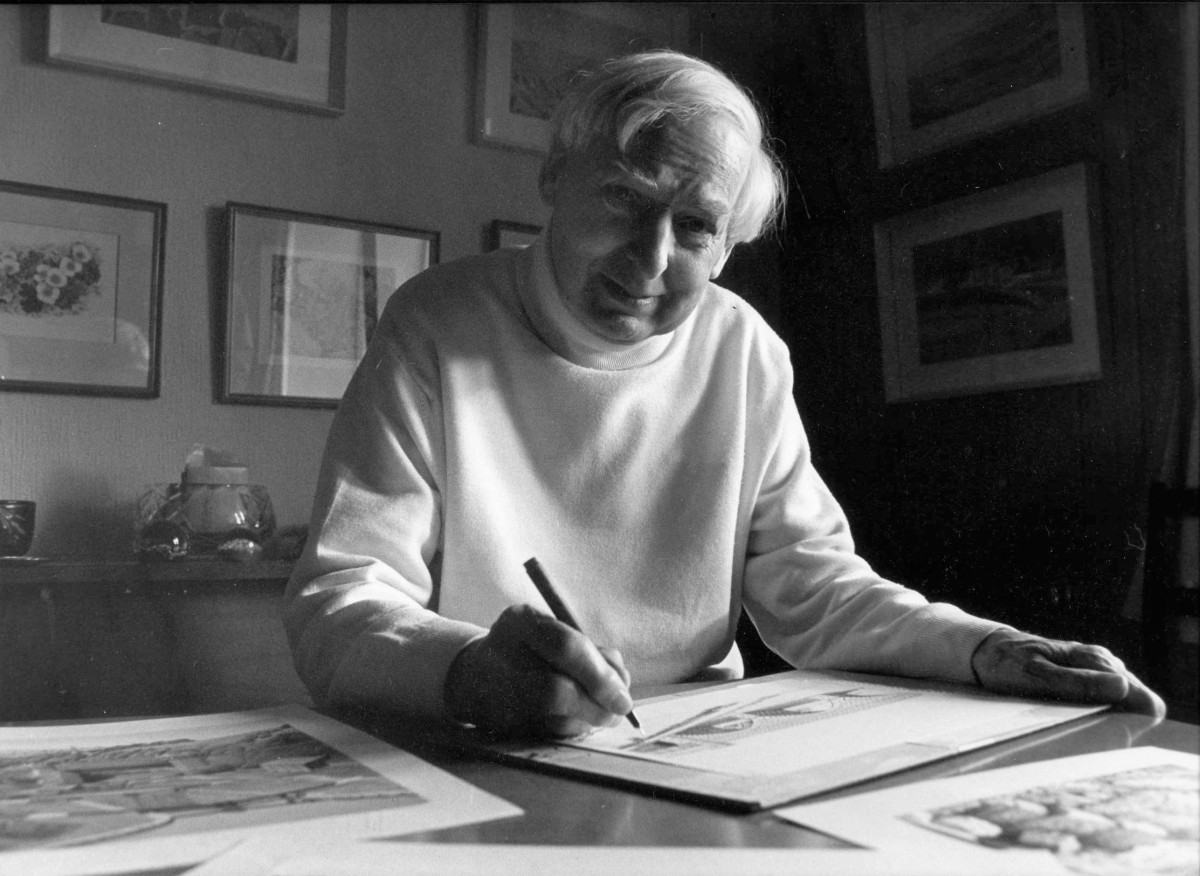 Photo by permission of the Halifax Courier
Lawrence was born in Todmorden and attended Shade School. When he was approaching the school leaving age of 14 his talent for Art had been recognised, and it seems likely that he was invited by Miss Holmes to attend the Fielden School of Art each Saturday morning.
Crossley Carpets of Halifax had become aware of his potential, and offered him a position in the Carpet Design Office when he left school in 1929.
He continued to attend the School of Art, and by the end of the 1929/30 academic year had passed the First Year Senior Drawing examination with Distinction and passed in Applied Design. He studied various subjects at the School until 1936, regularly gaining First Class results with very many Distinctions. His many certificates are held at Todmorden Library.
In 1938 his work was featured in an exhibition at Batley Museum, with 50 items on display. The exhibition moved from there to the Museum in the former Mansion, Centre Vale Park, Todmorden, now sadly demolished.
His early watercolour work was mostly landscapes, but he also painted the portrait reproduced on this website of Miss M A Holmes, Art Mistress at the Fielden. This is one of a series of watercolour sketch portraits which he produced at the School.
He worked as a carpet designer with Crossley Carpets and later Firth Carpets until WW2 in 1939. Unable to serve in the forces due to the effects of a childhood illness, he moved to engineering manufacturer A Kinghorn of Todmorden, where he was at first a draughtsman and later progressed to general manager, until retirement at the age of 70.
He continued to be an extremely prolific artist after the war, turning his attention to botanical paintings, often combined with landscape. He became a very successful artist in this genre. An item in the journal of the Scottish Rock Garden Society in 2013 says: Lawrence Greenwood (1915-98) was a remarkable painter who exhibited numerous plant paintings at SRGC shows over many years. An RHS Gold Medallist, his work is represented in such collections as that of Dr Shirley Sherwood, famous for the gallery bearing her name at Kew.
He also had work included in Dr Sherwood's book "Contemporary Botanical Artists" 1996.
The SRGC has members who have sought unusual and exotic plants in wild and remote parts of the world, including the Himalayas and the Caucasus, photographing them on colour transparencies. Lawrence preferred to paint from life, but he achieved the astonishing feat of making some very beautiful and exciting paintings from the slides of the fabulous plants seen in the wild, often incorporating mountain scenery. He did this by holding the slides up to daylight, perhaps hundreds of times in the course of producing a single painting.
'A History of Todmorden' by Malcolm & Freda Heywood, published in 1996, is illustrated with many fine drawings and paintings by Lawrence. He is working on this in the photograph above.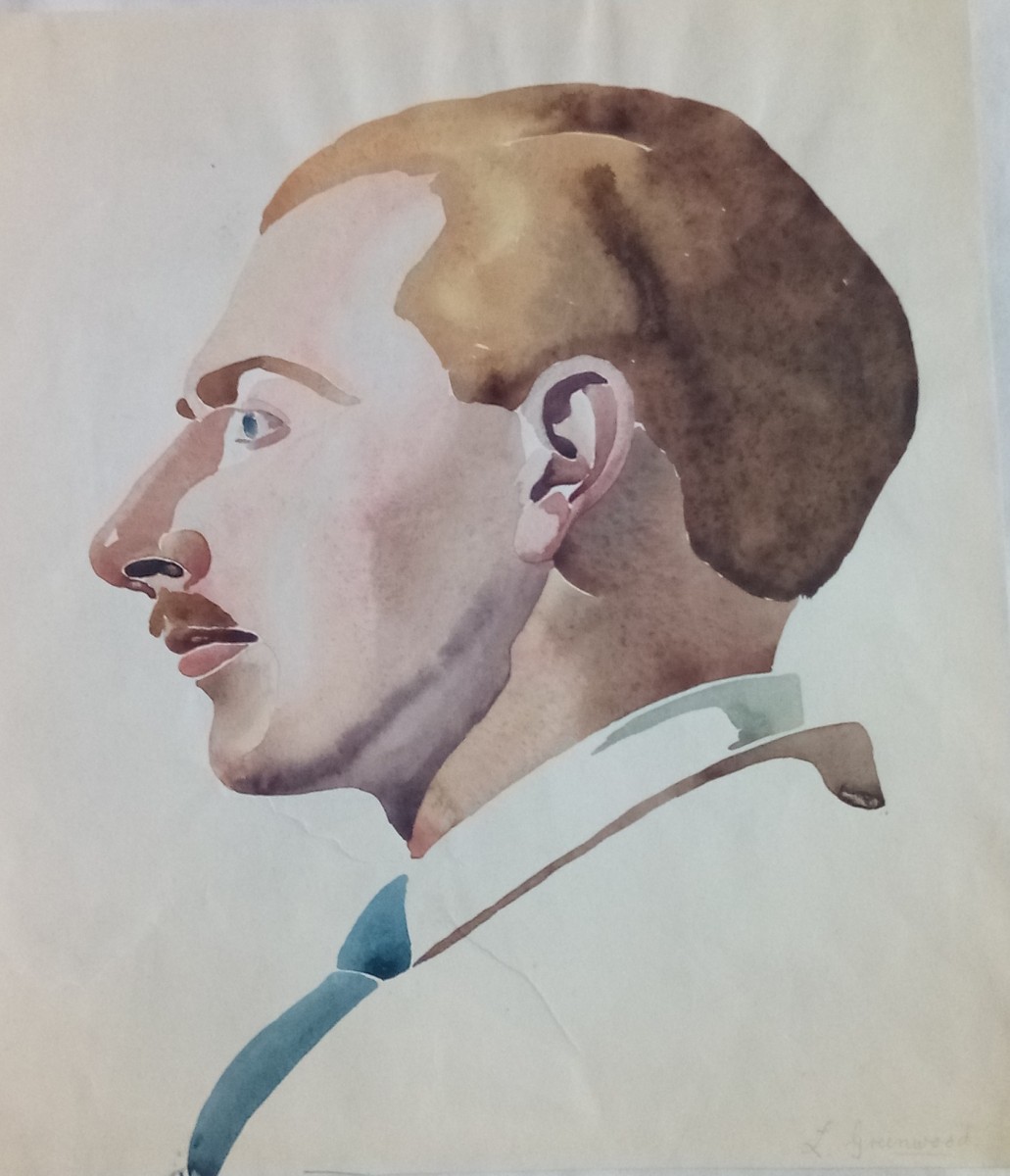 Heads in Watercolour by Lawrence
They were probably executed in either the 1933-34 0r 1934-35 session at the School of Art, as in each of those years he gained a Distinction in 'Drawing from Life – Head and Details'
All works reproduced by consent of Lillian Greenwood