Edward Clapham
(1910 to 1949)
Edward Clapham was born in Todmorden, and attended the Fielden School of Art from 1927.
On the 7th of September 1934, the press reported as follows:
Fielden School of Art. EXAMINATION RESULTS. MR. EDWARD CLAPHAM'S FINE ACHIEVEMENT.
The following are the results of the examinations of the National Society of Art Masters for the session 1933-34: Plant and Nature Drawing in line or tone -2nd class; Object Drawing in colour—1st Class; Memory Drawing —1st class; Plant and Nature Drawing in colour – 1st class; Pattern Design —1st class; Illustration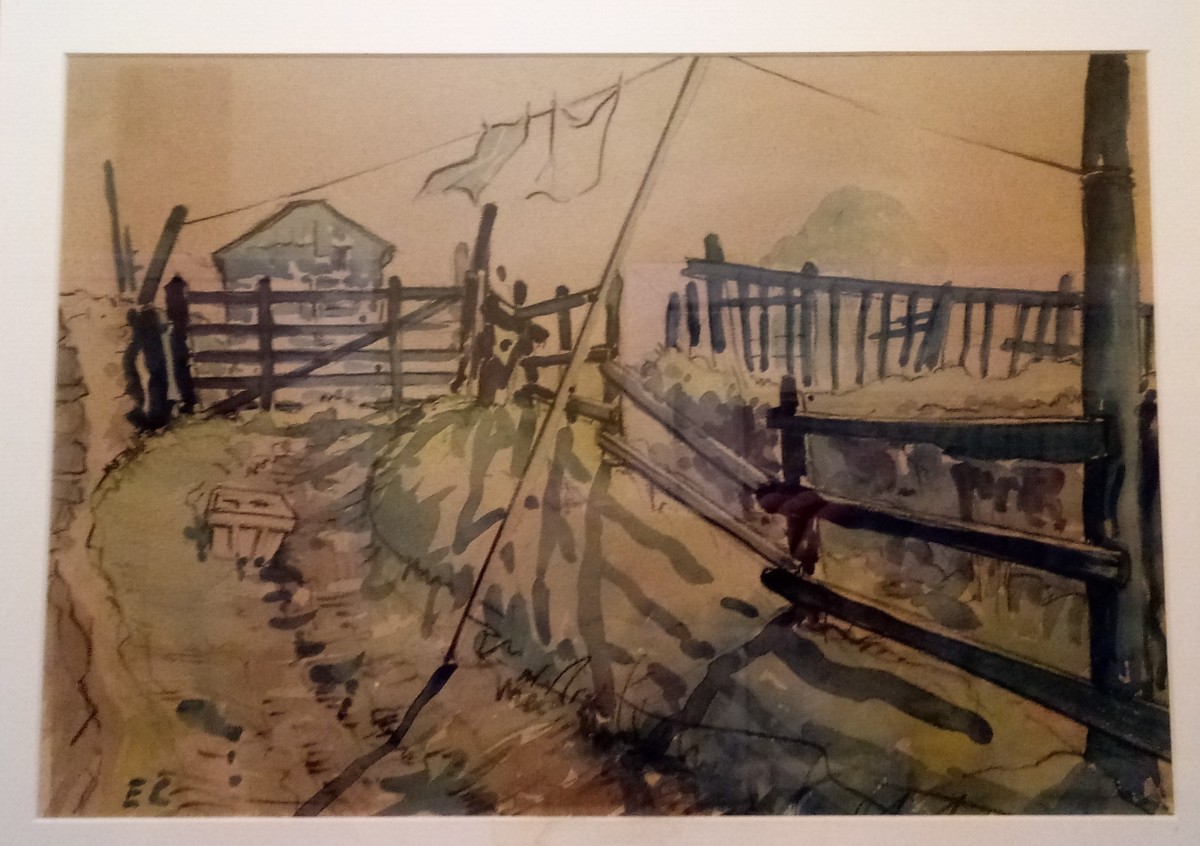 The watercolours reproduced on this website were almost certainly painted during his Art School period.
By 1934 Edward had become a journalist, and it seems likely that he worked for the Observer, a national Sunday newspaper.
However, in the 1939 Registration Record he is shown living at 17 Stansfield Street, Todmorden, and is described as an "incapacitated Newspaper Layout Sub-editor".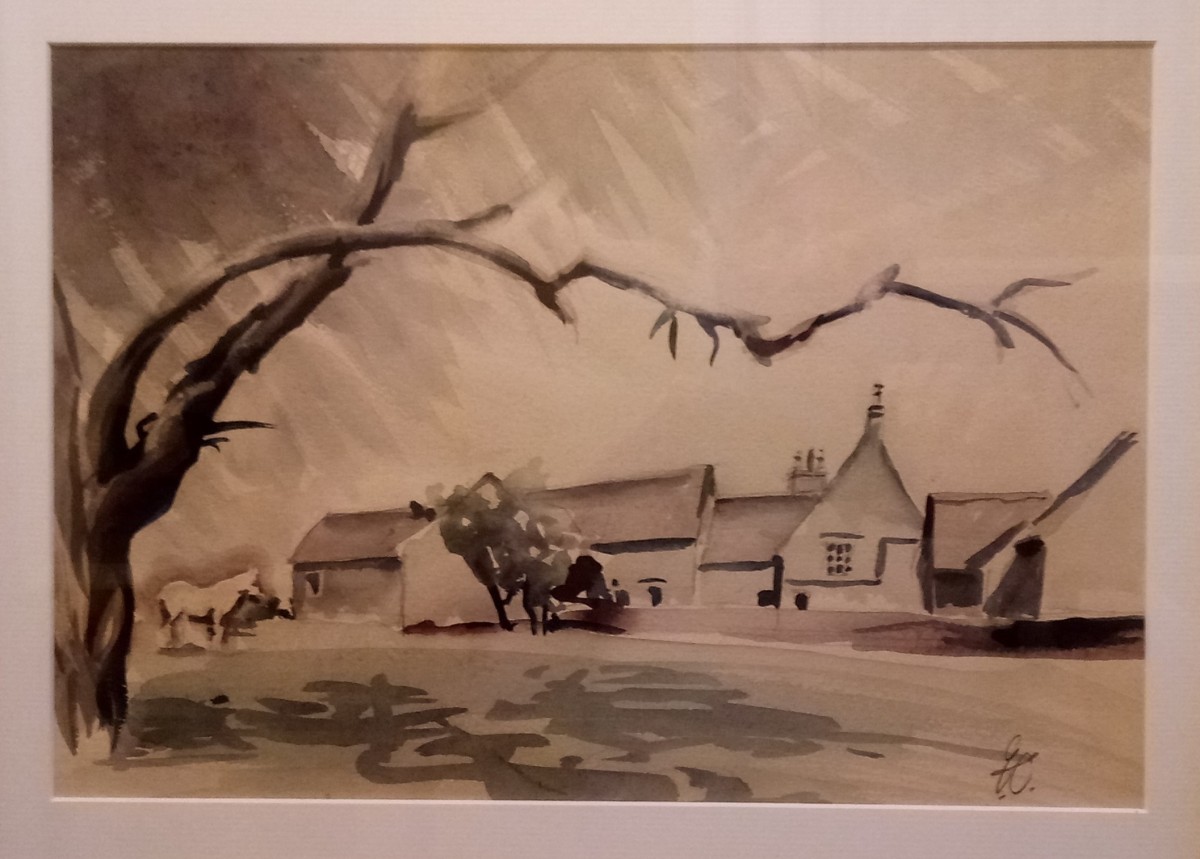 Lillian Hurst, later Greenwood when she married Lawrence, fellow student and artist with Edward, confirms that Edward suffered from Multiple Sclerosis.
He spent much of his time writing to newspapers, especially the Observer, and to the BBC, on various matters of the day. Lillian recalled that as his condition worsened, he found it difficult to write, and in her late teenage years she wrote many such letters dictated by him.
Lillian Greenwood holds four local landscape paintings by Edward Clapham. Two are reproduced here and "The Silent Inn, Stanbury" and "Top O' Howarth" which are shown below, all by her consent.