Maud Helliwell
(nee Stansfield)
1904 to 1988
Maud Stansfield was born in Cornholme in 1904. On the 1911 census she is shown living there aged 7, with her parents and 3 year old brother Harry, at number 781 Burnley Road. Her father William is an Iron Turner, aged 42, and her mother Rachel Ann a cotton weaver aged 37.
She lived at number 781 until at least 1940, and in 1943 she married Gilbert Helliwell, definitely a Cornholme lad and possibly the boy next door.
Maud studied at the Fielden School of Art from at least 1922, and took a range of topics in that year.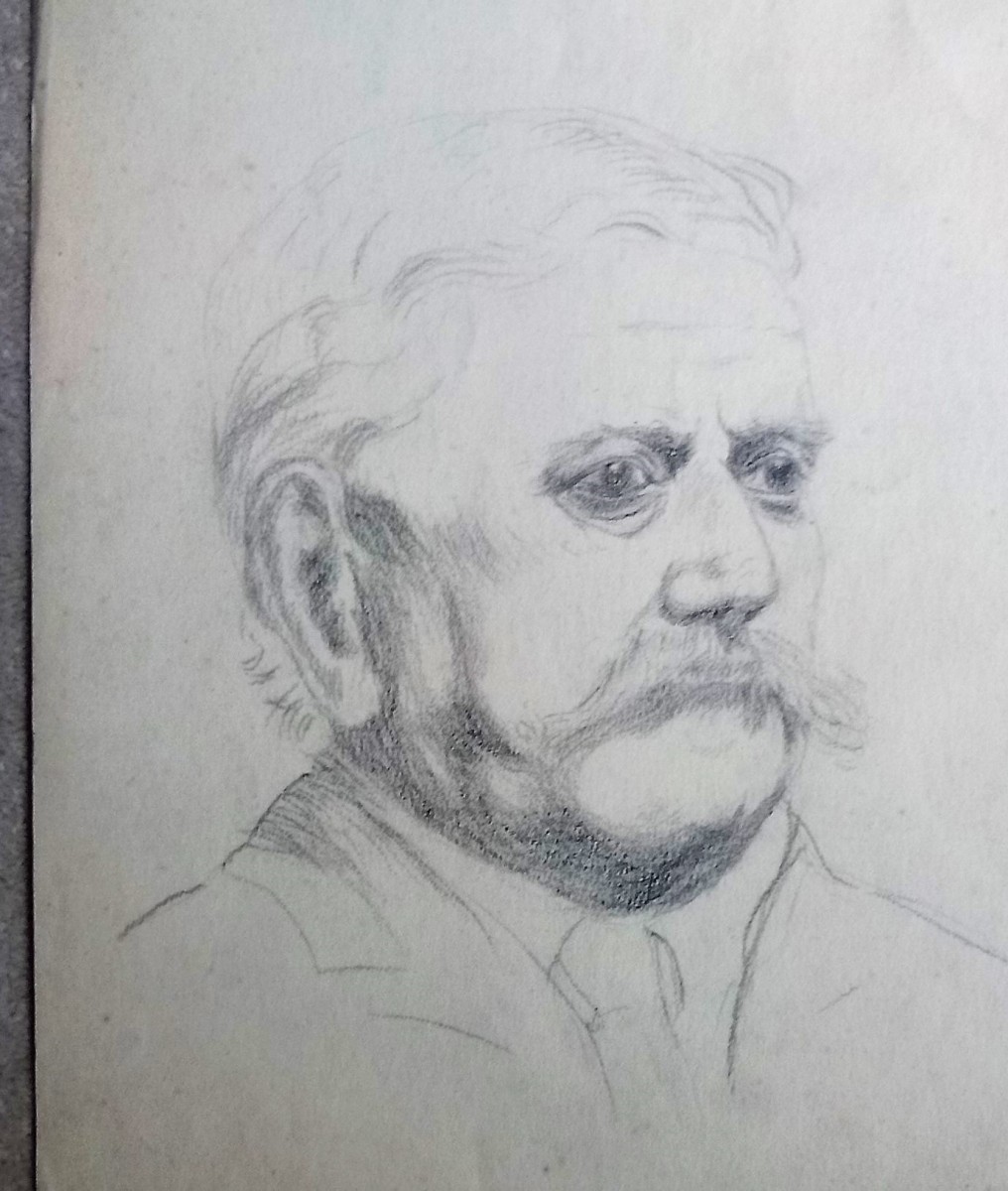 She clearly took an early interest in portraiture, as evidenced by this 1923 pencil sketch of an old man.
Other works in her gallery here include more portraits in pencil, and some impressive larger portraits in oil. There are also landscapes in watercolour.
Maud appears to have concentrated on portraits in her later studies at the Fielden.
In 1928 her results show a Distinction in Drawing from life (head and details) (4th year). Similarly in 1931, a 1st Class result in Drawing from life (head and details), 2nd year senior.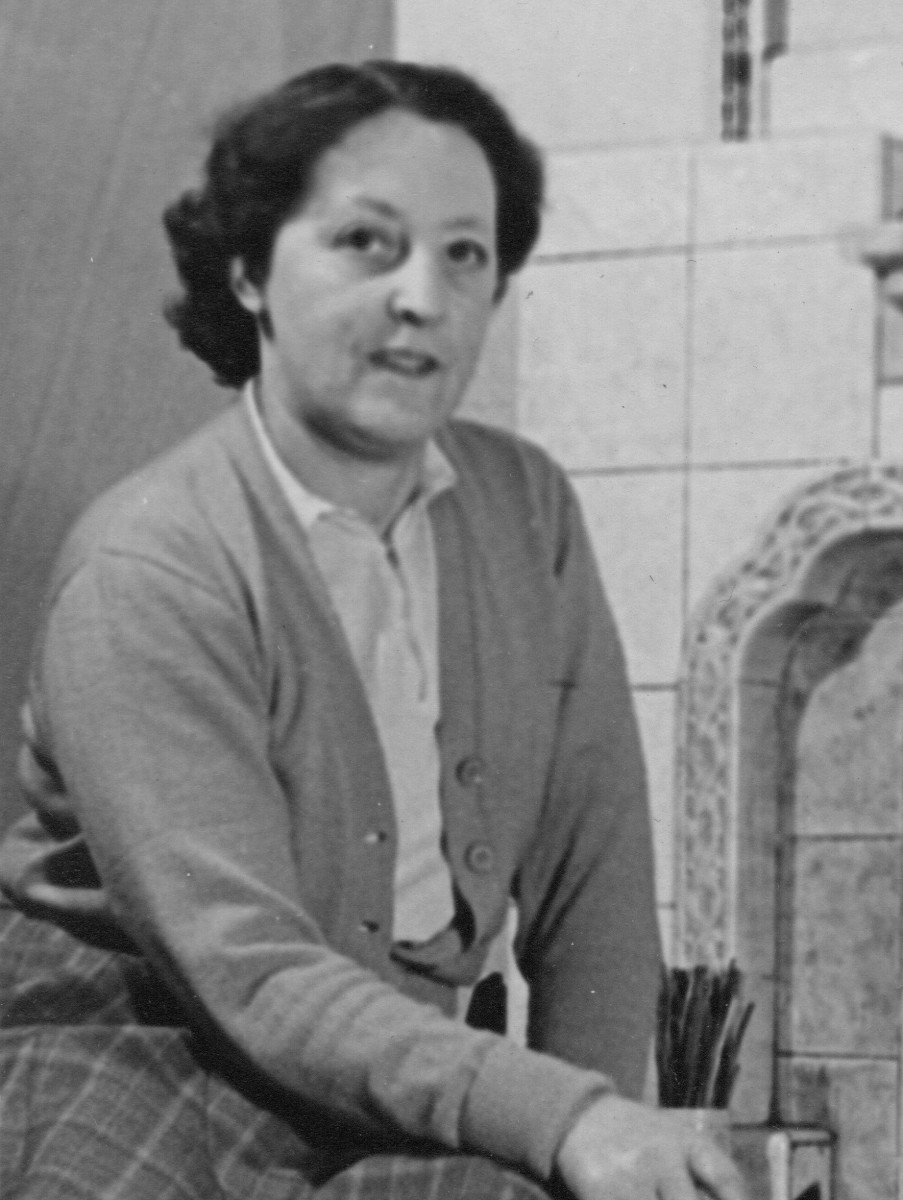 Sometime after their marriage, Gilbert and Maud took on a hardware shop in Nelson. This photograph of Maud was probably taken there in the 1950s.
Her niece Corrine visited and stayed often, and says: "Maud was my favourite aunty and I have very fond memories of watching her paint and of her encouraging me to draw and paint. Both Maud and Gilbert painted, and rather unusually they worked together on a painting of boats drawn up on a beach at Seahouses. Maud worked mostly in water-colours of local places around Lancashire and Yorkshire. I have a life-drawing which she did, possibly at the Fielden School.
When Maud and Gilbert retired, they moved back to Cornholme to Cliff View, Pudsey Road. Gilbert's health deteriorated and he died in 1960. Maud lived on at Cliff View but eventually went into a care home at Mytholm, where she died in 1988"
The images of works of art by Maud and the photograph are reproduced on this website with the consent of her niece Corrine Roberts